what and where
Classes and sessions that come to you, at your convenience! Right now, classes involve matwork with small equipment. We are working on building more portable versions of some of the equipment found in studios — please be patient, as these currently need to fit in a car!
how many
Size can range from 1-5 people, or more, depending on your situation. I have taught two friends in a garage, a group gathered at a workplace... anything goes!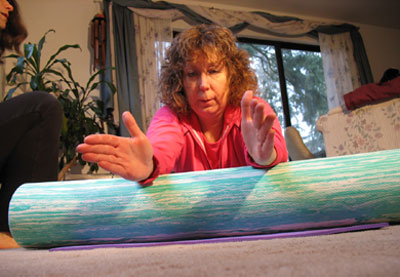 how much
Per-person costs depend on the number of people in your group. The price range per person can be anywhere from $15-$60, and additional travel expenses may apply depending on how far you are.** More people = you can spread the cost out — downside being you get less personal attention. Please use the contact form for more information on rates.
To give you an idea of what we generally charge:
1-2 people: $60/hour-long session (sliding scale available based on income)
3-5 people: $15 per person/hour-long session
You want more? If you have the space, we can make it happen!
And any rate is negotiable! We are also open to in-kind donations and/or bartering for services.
**Anything over 15 miles from zip code 98036 is subject to a $10 additional fee per session.
packages
Your first class is always offered at a discount, and with no commitment!
Typically for a group, after the first trial class, we will create a package of classes, as results require a regular commitment. This can be custom-built for your needs, but a larger number of classes will involve a bulk discount.
We are available for:
Pilates for your party!
Bachelorette (or bachelor!) parties
A lunchtime pick-me-up at work
Six-week (or more) bridal party bootcamp
Improvement of bone density for those with osteoporosis
Summer Pilates in your backyard!
You name it!